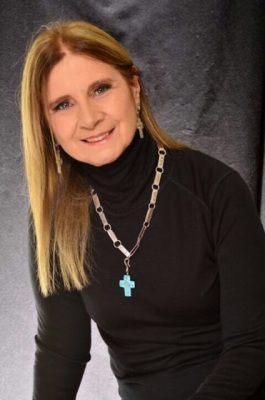 Pastor & Author Nancy Eskijian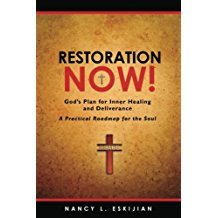 Restoration NOW! is a detailed resource on the ministry of inner healing and deliverance for ministers and lay persons to enable believers to reclaim their intended identity, inheritance and purpose in Christ. Restoration NOW! explains what the Lord desires for us, the damage and effects of sin, and the condition into which we find ourselves. However, it also reveals specific practical steps from scripture and hands-on ministry to heal wounds, liberate souls, and provide a pattern for growth and living in Christ. The Seven Levels of Cleansing and Restoration at the heart of this book take the reader through the dimensions of change for restoration of the soul. This book also unfolds a compassionate, Biblical, and healing approach to gay, lesbian, bisexual and transgender issues. Restoration NOW! is literally a roadmap for the soul.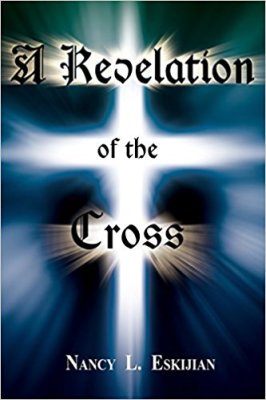 A Revelation of the Cross is a divine love story that has no end, and is intended to ruin you for anything but God. It is a journey into the heart of God and our hearts, as progressive revelations of the cross of Jesus Christ challenge, humble, and transform us. A Revelation of the Cross declares a God type of love: Big, massive, bold, lavish, like creation—just in the reverse—supernatural suffering, death and sorrow, for the supernatural re-creation of the new man. There is no competition with the cross. There is no compromise at the cross. There is no communion without the cross. There is no Christ without the cross. There are no lies at the cross.There is no ultimate love without the cross. There is no ultimate peace without the cross.There is no ultimate truth without the cross.There is no salvation without the cross. There is no God without the cross.It is dedicated "Unto him that loved us, and washed us from our sins in his own blood,…" Revelation 1:5.
In our "anything goes" modern society, the concepts of marriage, sexual expression and even gender have become battleground issues. But where does the One who created sex and gender stand on these issues?

In this practical and powerful teaching about the divine foundation of human life, Nancy Eskijian reveals the heart of the Creator by exploring His Word. Her "biblically correct" study of gender and sexuality, holiness and wholeness teaches what God has to say about everything from gender identity issues to unhealthy soul ties.


Everything You Ever Wanted to Know About Sex and Gender and the Bible offers the information and insight you need to adopt a healthy, godly view of sexuality and relationships, so that every part of your life will bring honor to your heavenly Father.